Thursday, August 1st
10am PST, 12pm CST, 1pm EST
Join us on this free Masterclass and learn:
The 3 Keys to Make A Small Business Website
Convert Like Crazy
What does "Convert Like Crazy" look like for a small business?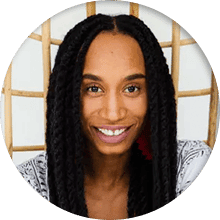 "Immediately after seeing Dez's site, I wrote on my to-do-list, "Fire my coach, Hire Dez!"
~ Carol H. (Dez Davis's newest client) therichwitchlife.com
"I got my first paying client 2 days after going live. I had 5X ROI within 2 months!"
~ Brandon L. leopoldus.com
"Wasn't sure if I was getting found online. After going live, Tony Robbins contacted me and requested to link to their blog!"
~ Kendra D liveintoyourcalling.com
"I went from getting 3 leads a week to 3 leads a day! 7X Increase in conversion!"
~ Justin M.
authorityfootball.com
What You'll Learn in This Free Training…
Secret One
How you Can Gain Almost Instant Authority in Your Market if you get this right… (most entrepreneurs aren't doing it at all!)
Do prospects perceive you as a little fish in your market? It's your turn to show up like the big players. How we went from 0 partners in 5 years to 20 partners in 3 months
Secret Two
How to master the art of website persuasion (aka get people to act)… It's not difficult once you know how to implement the formula
Implement this and your website will be able to convert more visitors into leads and customers without you having to drive more traffic to make it happen!
Secret Three
How to quickly scale up your impact without having to sacrifice more time and without having to work with the wrong clients
Help way more people with way less time and get paid what you're worth. No more competing in 'the race to the lowest price' and then having to work with the wrong clients to pay the bills!
We only have 100 Seats for this training!
Click below to reserve your seat and then show up early to make sure you aren't locked out.
© Copyright 2019 BrandSites, a Success Engine Company.
Reserve your spot using the form below and then be sure to put the date and time of the webinar on your calendar right away.