Kendra Dahlstrom provides one-on-one deep coaching services for successful corporate executives and entrepreneurs who are truly committed to their growth both personally and professionally.
"Tony Robbins team reached out and asked to link to my blog"
Businesses already benefiting from BrandSites:
Dez Davis provides transformational teachings and coaching services for intuitively gifted woman entrepreneurs to help them create a greater community impact, personal fulfillment, and financial prosperity.
"5 seconds after seeing her site, I wrote on my task list, fire coach, hire dez"
Schedule a free website consultation for your business today!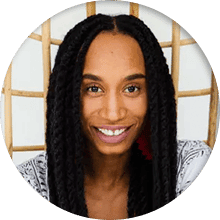 "After going through the BrandSite experience, not only do I have a stunning website, but… I learned how to tell my story in a way that clearly communicates the results and transformation of my work… Thank you!"
DEZ DAVIS
Brandon Leopoldus is a recognized leader in sports law. Having worked many legal battles from professional athletes personal lives to working on a six-figure personal dispute for a Super Bowl champion.
"…5X ROI FROM MY SITE WITHIN 2 MONTHS"
Need Help With Marketing?
Before we created BrandSites we originally started out as a Marketing Consulting Agency called Success Engine. Focusing on helping small businesses Automate their burdensome processes.
Learn more about how our Marketing Consultants can help your company find success!