Get A Quality Website Quickly
Take your next step to becoming a million dollar brand by taking advantage of our Website Development Services.
Spread Out The Cost
$

197

/mo
($897 first month)
Professionally Designed BrandSite
High Converting Site Copy
Integration With Your CRM
Securely Hosted on Our Servers
Daily Site Backups
Ongoing Support and Design Updates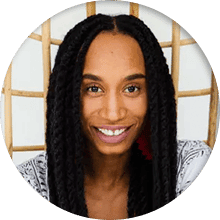 "After going through the BrandSite experience, not only do I have a stunning website, but… I learned how to tell my story in a way that clearly communicates the results and transformation of my work… Thank you!"
DEZ DAVIS
Set up a FREE Consultation using the calendar above. 
We will help you figure out how we can produce you a top performing website.
What's The Investment?
How much is it costing you to have a website that makes you look small and compete small? Are you purposely not sending potential customers to your site because you're embarrassed? How many more clients do you think you would have right now if you looked like a million dollar brand, if you could clearly and effectively communicate the life transformation that your service creates and if you could automatically collect and nurture leads into customers?
We've created an easy investment structure that gives small businesses the benefits of a million dollar brand site AND that completely removes the risk of spending thousands and thousands of dollars upfront.
Frequently Asked Questions
~add questions and answers here…~
Q: What's included with my BrandSite?
Your professionally designed BrandSite will make you look like a million dollar brand, and also includes the following:
1. Premium WordPress Hosting
2. SSL Certificate
3. Website Updates
4. Website Backups
5. High Converting Copy Framework
6. Infusionsoft capture and nurture campaign to collect and follow up automatically with leads from your site
7. Professional Website Image Optimization for initial release
8. Professional Website Copy Revision for initial release
Q: Will I be able to make changes to my BrandSite after it goes live?
Yes! Your BrandSite will be built on WordPress and will include an amazing Visual Builder that allows you to click and drag to easily add or edit elements to your page.
Q: How long will the whole process take?
Our mission is to deliver sites that make small businesses look like million dollar brands in 30 days or less.
But ultimately how long it takes will depend on how quickly you're able to provide us with your copy, images, and other information we'll need from you.
Q: Can I use my own domain name?
Yes, you will definitely want to use your own custom domain name for your BrandSite.
Q: How does my domain name get connected with my new BrandSite?
We will set it all up for you. All you need to do is register the domain name at your favorite domain name registrar (GoDaddy.com, NameCheap.com, etc).
Q: Will this affect my existing email?
No. If you already have email working at your domain name that you want to use for your BrandSite, that will continue to work just fine.